A BOLD new start for BOLD flavours
We spoke to hundreds of you loyal Nando's fans about what made them love our loyalty programme and what we could do to make it better. A simple, yet rewarding journey that is thoughtfully designed and featured rewards so good, you'd never want anything else!
For you, we've made exactly that.
Four curated chicken meals that'll satisfy every craving, making it a tough choice for a PERi-PERi lover. They're yours with every 3 chillies collected.
---
Don't worry, your current unredeemed rewards will still stay with you till you use them!
For more info, visit our Loyalty page here.
---
FAQs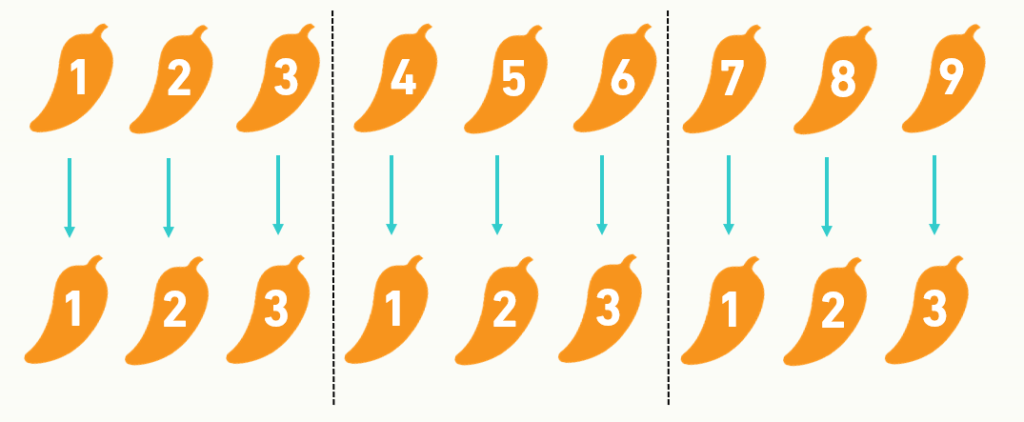 What happens to my existing Rewards?
Don't worry, the Rewards will still be available for redemption until they expire or are redeemed.
I have 50 Chillies now. Why is my Full Platter not credited immediately?
Your Lifetime Chillies reward will be credited on the 1st day of the following month upon eligibility.
How many Chillies can I collect per day?
You may collect 1 Chilli per day. To collect a Chilli, you must meet the minimum spend of RM30 via dine-in or takeaway.
What is the new validity for the Chicken Meal rewards I've earned?
Your Chicken Meal reward will be valid for 6 months from the date you've earned it.
What is the validity for the Full Platter reward I've earned?
Your Full Platter reward will be valid for 6 months from the date you've earned it.
It's my birthday this month. When do I get my birthday reward?
Your birthday reward will be automatically credited into your account on the 1st day of your birthday month. The birthday reward will be valid for the entire birthday month.
I have more enquiries about the new loyalty programme.
I'm sure you do, and we'd be delighted to help! Please contact us at peri-peri@nandos.com.my and we will do our best to give further clarifications!
---