Prep: 5mins

Cook: 55mins
Step aside cauliflower pizza, it's chickpeas time to shine! Instagram at the ready, let's get this started…
INGREDIENTS
For the base sauce:
40ml PERi-PERi sauce (choose your flavour)
20g tomato paste
FOR THE BASE
100g chickpea flour
240ml water
2 tbsp olive oil
100g shredded cooked chicken
METHOD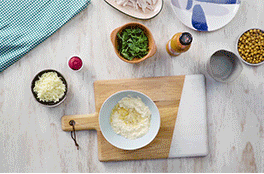 Step 1
Place a cast iron pan under the grill (set to hot) with a tablespoon of olive oil. Whisk together chickpea flour, water, olive oil and salt to make base and rest for 30 mins.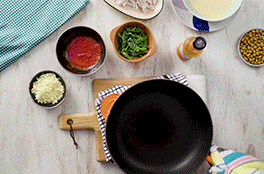 Step 2
Pour into pan and place under grill for 8-10 minutes.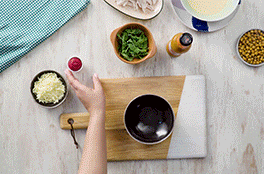 Step 3
While that grills, mix together PERi-PERi sauce & tomato paste to make pizza sauce (pretty simple, right?). When base is cooked, top with the sauce, chicken and mozzarella.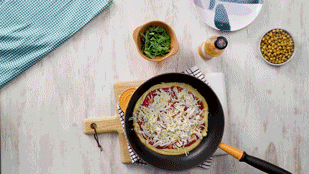 Step 4
Place under the grill for another 8-10 minutes for optimal melted cheese delight.