PERi-PERi

Cornflake Chicken
Prep: 5mins

Cook: 20mins
Who says you can't have cereal for dinner? Cornflakes, meet PERi-PERi chicken. We promise you won't look back…
INGREDIENTS
1 bottle Nando's PERi-PERi sauce (choose your flavour)
2 chicken breasts, cut into strips
100g all-purpose flour
120g cornflakes
METHOD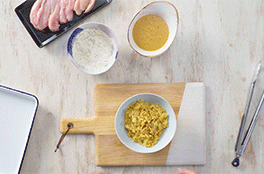 Step 1
Preheat oven to 220°c. Crush cornflakes (great for getting all your frustrations out too).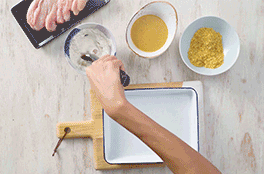 Step 2
Coat chicken in flour and shake off excess. Then dunk chicken in PERi-PERi sauce and coat with crushed cornflakes.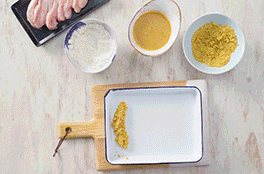 Step 3
Spray a baking sheet with the oil and spread the chicken pieces out. Spray with oil and bake for 12-15 minutes, turning halfway (for optimal crispiness!).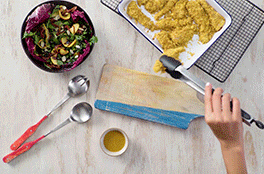 Step 4
Serve with PERi-PERi for dipping and get your chow on!