Prep: 5mins

Cook: 25mins
Whether pimping up pasta, or looking for an excuse to say something fancy like 'crudités', this nutty little red pepper number has you covered.
INGREDIENTS
80g PERi-PERi sauce (choose your flavour)
2 Red Capsicum, diced
1 tbsp. Olive Oil
120g chopped mixed nuts (Hazelnuts, Walnuts and Almonds)
METHOD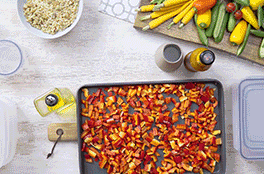 Step 1
Preheat oven to 160°c. Place capsicum onto a lined baking tray, drizzle with oil and pop into the oven for 20mins.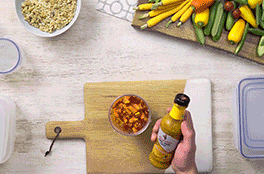 Step 2
Place cooked capsicum, PERi-PERi sauce and water in a blender and blitz until smooth.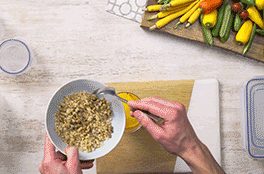 Step 3
Once smooth, add nuts and blend again until smooth.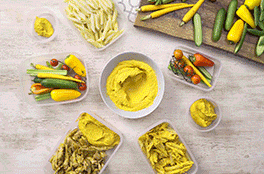 Step 4
Divide into 5 containers and refrigerate for up to 4 days. Enjoy with crudités, pasta or chicken - sorted!