PERi-PERi Chicken Wings
Prep: 5mins

Cook: 1hr 10mins
Treat your chicken wings with love they deserve, with a good dose of PERi-PERi. Things could get messy, so don't forget the wipes!
INGREDIENTS
1kg Chicken Wings (Skin On)
2 Tbsps Vegetable Oil
1 Tsp Garlic Powder
1/2 Tsp Salt
1/2 Tsp Pepper
2 Tbsps Honey
60ml Nando's PERi-PERi Sauce (Your Choice of Heat Level) - Optional extra for dipping
4 Tbsps of Butter
METHOD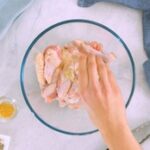 Step 1
Preheat an oven to 200°C. In a large bowl, toss chicken wings, vegetable oil, garlic powder, salt and pepper.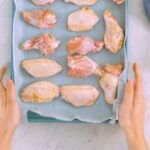 Step 2
Transfer chicken wings to a lined baking tray. Bake in preheated oven for 60 mins, until skin is golden and crispy.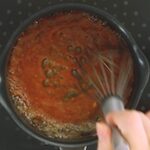 Step 3
In a small saucepan, mix together honey and Nando's PERi-PERi Sauce over a low heat. Bring to a simmer.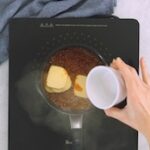 Step 4
Stir in butter until melted and slightly reduced.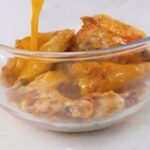 Step 5
Pour sauce mixture over cooked wings until completely coated.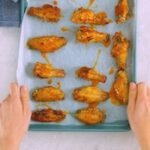 Step 6
Return wings to the baking tray and grill for 3 minutes, until the sauce is caramalised.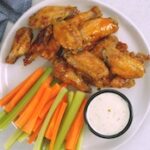 Step 7
Using tongs, place chicken wings on a dish and serve.