PERi-PERi

Sweet and Sour Chicken
Prep: 5mins

Cook: 20mins
Fruity but fiery, and ready quicker than you can say 'I need more Tupperware'. Let's get our meal prep on.
INGREDIENTS
200ml PERi-PERi sauce
500g chicken breasts cut into 1cm slices
2 red onions, cut into wedges
2 red peppers, cut into 1cm slices
4 tbsp tomato puree
500ml pineapple juice
METHOD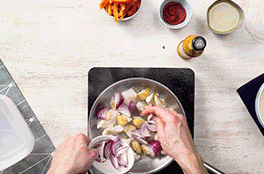 Step 1
Preheat oil in a frying pan then brown the sliced chicken, around 3 mins.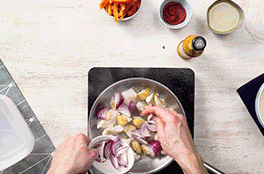 Step 2
Add the onions and peppers with a pinch of salt and cook until they slightly soften.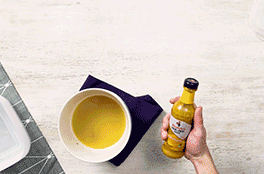 Step 3
In a separate bowl, mix pineapple juice, PERi-PERi sauce and tomato puree.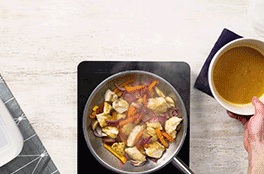 Step 4
Add the PERi-PERi mix to the chicken and cook for 5 mins.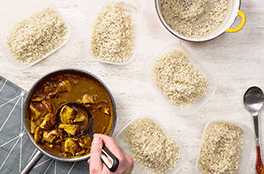 Step 5
Divide into 5 containers and refrigerate for up to 4 days. Enjoy with brown rice.